How Can We Help?
Search for answers or browse our knowledge base.
Overview
The calendar tab in the ONSIGHT mobile application is a place to easily view when your field work orders have or will take place.
Week View
The Week View shows your FWOs in the current week. Swipe up and down to see the days. You can tap on any FWO to view or edit the details.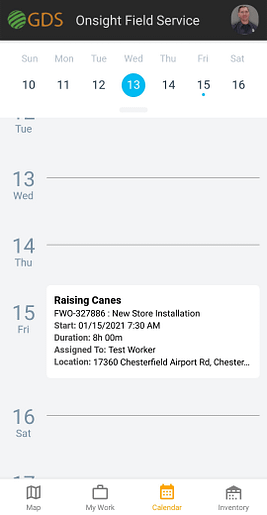 Month View
The Month View shows the entire month in a single view. To navigate to this page, swipe down on the handle at the top, when in the Week View.
Swipe up or down to navigate the months. A dot under the date represents an event (FWO in this case) on that day. To view the day in the Week View, tap on the desired day.