How Can We Help?
Search for answers or browse our knowledge base.
Overview
The inventory tab shows a list of all the items currently in your inventory. Scroll up and down to navigate the inventory items. To view the details for an inventory item, tap on it.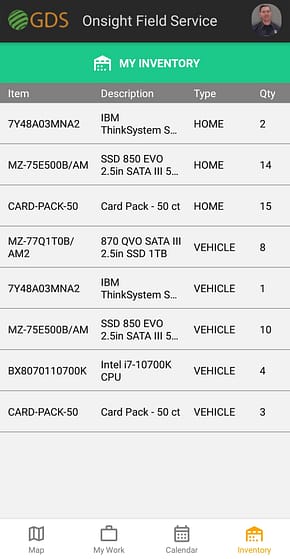 Inventory Details
The inventory details page shows specific details pertaining to the selected inventory item. You can tap the warehouse name and the item name to view their details as well.
To add an item to a FWO, see this article: View, Edit, and Add Items to a FWO.