How Can We Help?
Search for answers or browse our knowledge base.
Onsight Route Directions
Onsight can be used to map out a work day and optimize drive time.
Under the Directions section, hold ctrl+click on a location on the map to add it to your route (up to 8 locations).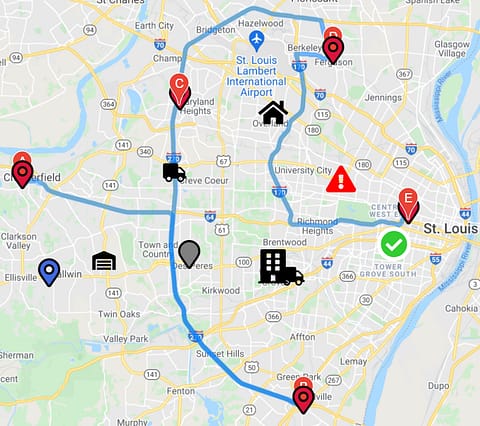 After you have selected all the destinations, check Optimize, then click Route. The most efficient path will be returned along with the total distance and estimated travel time.