How Can We Help?
Search for answers or browse our knowledge base.
Device Permission Requests
In order to access certain features of the ONSIGHT mobile application, several device permissions are required.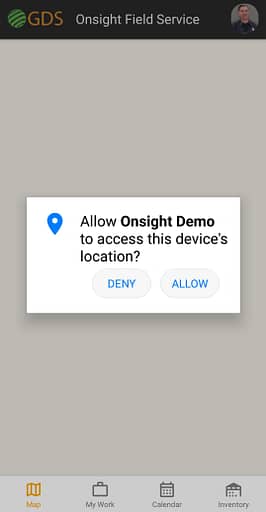 Permissions
Here is a list of the permissions and the features they allow access to.
Location Services: Allows the map tab to use your location and display field work orders around you in the map.
Camera: Allows you to use the device's camera directly within the ONSIGHT app for uploading a profile image or uploading an image for a FWO.
Device Photos, Media, and Files: Allows you to use the device's photo gallery to upload a profile image or an image for a FWO.
Allow permissions in Device Settings
If you would like to change the permissions ONSIGHT has access to after the fact, you can do so in your device's settings.