How Can We Help?
Search for answers or browse our knowledge base.
Accessing a Location's Work History
Overview
The History tab on a field work order allows you to easily view all FWOs relevant to the currently viewed FWO's location. In other words, all FWOs at a location display in a list.
Viewing the History
To view the History tab, first, navigate to any FWO at the location in which you want to view. Then tap on the History tab at the bottom of the screen. All the FWOs for this location display in a list here.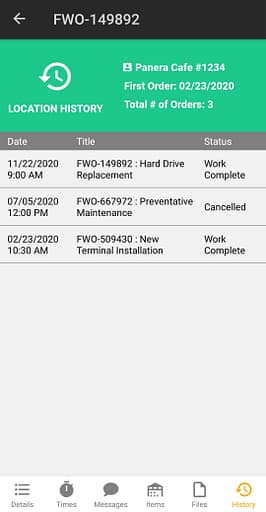 Then, tap on any field work order in the list to redirect to it's record.